June 22, 2021
After an unprecedented year like 2020, benefit professionals looked to experts and to one another for guidance on the path forward. The Employers' Summit on Health Care Cost & Delivery returned in a virtual format in late January 2021, providing a unique forum for employers to connect, share and learn about best practices that drive toward health care quality and value while keeping costs in check.
The two-day agenda featured general sessions inspired by the current state of health care in the U.S. and the challenges we face – both new and old – as well as intimate benchmarking sessions, where employers had an opportunity to reflect on 2020 outcomes and 2021 programmatic changes and engage in discussion that will help set the tone for 2022 strategic planning.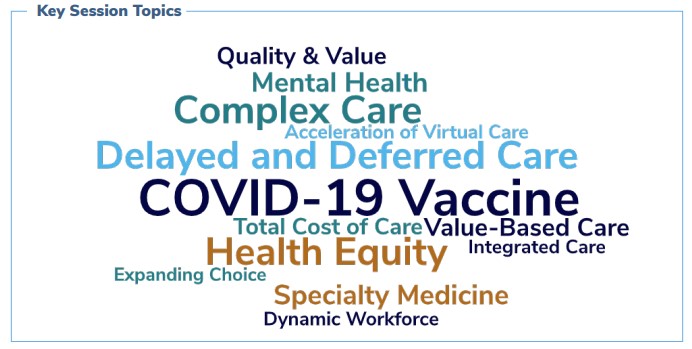 Key Insights: 2021 Employers' Summit on Health Care Cost & Delivery
This content is for Employer members only. Already a member? Login
Join today to gain access to member-only resources!
Learn More

More in Benefits Strategy